NOW HIRING: Cashiers & Fall Activity Attendants for 2022
Is Mayse Farm Market the place for you?
Our farm has many unique seasons. Since we are a seasonal farm, we are only open from end of April through October 31st. We have two major rounds of hiring: in April for our spring and summer seasons and later in the summer for our fall season. We appreciate anyone who is able to work through all three of our seasons, but we do not require that you work through them all. We accept a wide variety of applications for employments through all of our seasons!
We are a working fruit and vegetable farm. In the spring we offer our greenhouse tomatoes, homegrown tomatoes, and flowers. In the summer we offer our homegrown sweet corn, local/southern peaches, local blueberries, sunflower festivities, and other summer produce. And in the fall we offer family fun on the farm with pumpkin picking, playground area, and more. The fall season focuses on making sure our guests have a great time on our property. We have many different positions available during the fall! If any of these sound like fun, then we are the place for you!
We have a variety of jobs including working as a cashier, stocking produce, and working in our bakery. Other job details may include assisting in the greenhouses, watering flowers in the spring, and assisting whereas needed in or outside of our market. Our market is fast pace so we appreciate applicates who know how to work hard and can work effectively/efficiently.
Customer service is our number one priority at all times. If you are a fun, energetic individual who loves being around people, then this job is for you! Because we have been in business since 1976, we have many of loyal customers who continue to return year after year. We need people who are truly excited to be working for Mayse Farm Market.
Spring/Summer Positions (April through end of summer) - POSITIONS FILLED
Positions start with the beginning of our greenhouse tomatoes and flower season around the end of April. Most employees work 3-4 days or 4-5 days per week during these seasons. Our spring through summer positions are needed during big holidays. A valid driver's license is not required; however, you must have a reliable ride to work.
​Summer positions available: Retail Cashier/Produce Stocker, and Assistant Bakers
Fall Positions September 24th through Oct 30th) -- NOW HIRING
Positions start September and run until the end of our season on October 30th. If applying for weekend-only positions, you must have open availability. Applicants with the most open availability will be given first priority. Our season is only a little over a month long, so any scheduling conflicts for weekends-only positions will count against you. A valid driver's license is not required; however, you must have a reliable ride to work.

Our part-time seasonal opportunities give the perfect flexibility for students, moms, dads, teachers, and retirees looking for a fun part-time job. If you want to be a part of our team please click the link below and submit your application.

FALL ATTRACTION ATTENDANT
Now accepting applications for fall activitiy attendants from September 24th through October 30th
Hours- Every Saturday (8:30 am - 6 pm) & Sunday (9:30 - 6 pm)
Fall Breaks - October 7th, 10th, 14th, 17th
Responsibilities:
Maintain safety first and alertness to your surroundings
Upbeat, friendly individuals with excellent communication skills
Able to work in a fast-paced environment
Comfortable working indoors and outdoors in all weather conditions
Service driven, with the ability to put others first
Flexible with their schedules
Able to perform other tasks as assigned
Basic Requirements:
Willing to stand for the majority of shift
Reliable transportation to and from work
Must be 16+ years
Benefits:
Pay - TBD
Store discounts
Complimentary lunch meal each Saturday and Sunday shift.
APPLY HERE:
Mayse Farm Market is a family owned and operated farm market located in Evansville, IN. We pride ourselves on being able to offer the tri-state homegrown fresh produce from our fields to your table; as well as providing fun family agri-tainment in the fall. We are open from spring through fall and are always looking for those who have a positive attitude and great work ethic to join our team! Apply today!
CASHIER/RETAIL TEAM MEMBERS
Now accepting applications for Cashier / Produce Stocker to begin working AUGUST through OCTOBER 31st
Hours- Seeking weekday (3-4 days a week) and weekend workers
• Must be flexible in terms of working multiple positions such as, cashier, stocking produce, and help where needed.
• Must work well with people, be friendly, team player, and willing to help our loyal customers.
• Enthusiastic, energetic, and positive attitude with a desire to learn and develop.
• Must be physically able to lift
• Willing to stand for the majority of shift
•Ability to consistently stand or walk on concrete and or gravel
• Reliable transportation to and from work
• Must be over 16 to apply
Pay/Benefits
• Store discounts
​​​​​​​
​​​​​​​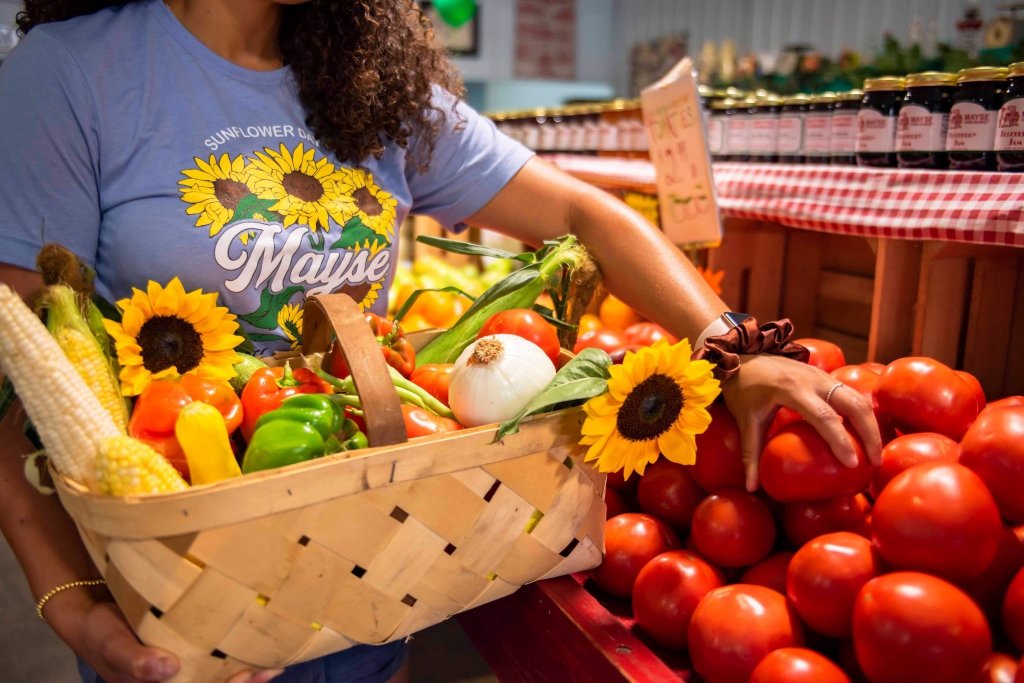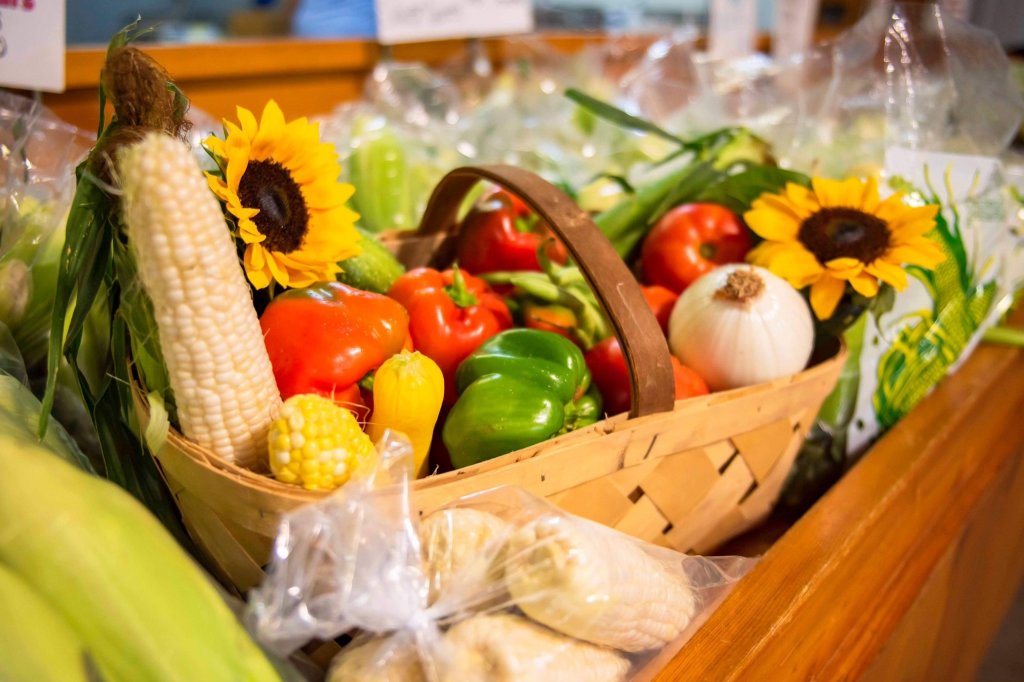 BAKERS & ASPIRING BAKERS
​​​​​​​
POSITION SUMMARY:
Job: Assistant Baker
If you love to bake, then this position is for you! If you are not familiar with commercial baking, don't worry, we can teach you!! Our bakery is fast pace and we pride ourselves on being able to offer quality pies, cookies, breads, and more!
Professional baking experience preferred, but is not required as we offer training.
Key ingredients:
• Must be able to stand and work a shift of 8+ hours a day
• Must be able to load and unload oven and/or proofer, as well as package items
• Experience in using scales, measuring utensils preferred
• Must be a self-starter and willing to learn
• Must be able to work in a face paced environment
• Must be able to comply with sanitation and cleaning protocols everyday - clean as you go culture
• Able to communicate and work effectively with all employees
• Working holidays and weekends is frequently required
• Must have transportation to and from work
• Must be 16 years or older to apply
Pay/Benefits
• Store discounts
Hours:
• TBD
Start:
• Training starts week of April 18th, 2022
• Commit to working end of April through end of summer, and fall if possible
​​​​​​​Serious inquires only.